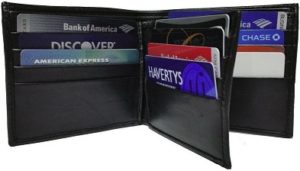 The banking industry would like you to borrow money from them, as much as possible and in as many ways as possible, and then make payments to them for as long as you live. This is how they can maximize earning interest from you. It is your role in this Debt Game to minimize the number and amount of loans, and making the interest rate charge as low as possible.
The banking industry wants you to believe:
It is fine to borrow money to purchase a car.
It is Ok to borrow a colossal amount for a bachelor's degree.
It is normal not to pay your credit cards off each month.
Everybody borrows for boats, jewelry, and vacations.
The only way for you to win the Debt Game is:
Never borrow money for anything but an affordable home.
Maintain the highest credit rating to qualify for the lowest interest rates.
The only favorable scenario to borrow money is when purchasing a business or asset that earns enough money to make all of the debt payments for you.
The money that you have to pay in interest is money that you have earned but can never: spend, save, invest, or donate. It is your financial assignment to perform better in the Debt Game so that you possess more of your money at the end of each month, and not your lender. So how are your relatives and friends doing in the Debt Game so far? (A family friend with an average income leased a brand new car right after I showed her precisely how much money is wasted by doing that.) How are you doing in the Debt Game so far? What can you start doing this month to improve your performance in the Debt Game?